5 Ways to Maintain the Security of your Data in the Cloud
When transferring your business data and applications to the cloud, you always run the risk of security breaches and malware attacks. Almost half of all business data is stored in the cloud due to its cost-efficiency and streamlined productivity. Remember though, if you're not focusing on cloud security, your data can be compromised.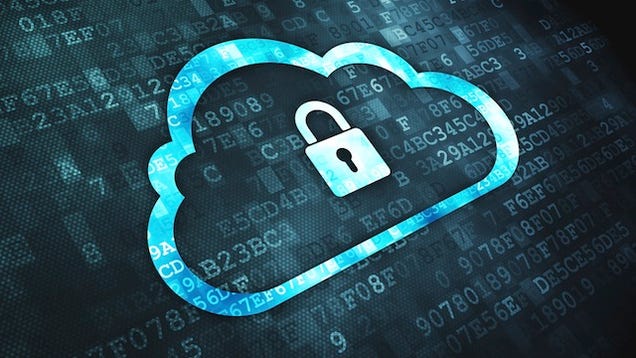 In today's technological driven age, we meet and exchange information on the cloud, keeping our most valuable data in storage on a cloud server. Utilizing colocation facilities for hosting your data provides increased levels of security and protection that aren't available to on premise set-ups. How can you determine the best ways to maintain the security of your data in the cloud?
Password Protection: There's no greater risk to your data than having a password cracked. There are numerous warnings regarding the strength of your passwords, and many successful attacks on cloud servers are a direct result of carelessness when creating passwords. The longer and more complex your password is, the safer your data will be. Don't share your passwords, either. The more people that know your password, the more it spreads, and eventually could end up in the wrong hands.
Remote Access: Today, more and more employees are working remotely and are able to access files and data from virtually anywhere. When accessing cloud-based data away from the office, it is imperative that access is secured. Using a virtual private network (VPN) will make sure your data is flowing to the mobile device through a secure channel. All laptops, mobile devices, and personal PCs must have the same level of security as the office does.
Encrypted Data: Having your data encrypted is the best way you can protect and maintain its security. Make sure your browser or app uses an encrypted connection before you upload or download any data from the cloud. All sensitive data should be encrypted in transit, as well as when stored on a PC or mobile device. Discuss open source encryption programs that provide a higher level of reliability. If your data is not encrypted, any person with high enough access to that server can read your files.
Network Security: Ensure your network stays protected with added security measures. Set up firewalls on your website and company systems. Increasing your network security means setting up each system and computer with intrusion prevention and detection, anti-virus software and malware detection. Install updates as soon as they become available to mitigate the chances of a breach in the system.
Backup Data: You can never be too safe. Through working with Chorus' trusted network of colocation facilities to provide a level of security to your data, backing up your cloud data offers even more protection for your files. In the cloud, we sync and share files, but you should maintain the practice of virtual and physical hard drive backups. With all the data being shared and transferred, having your important and sensitive files backed up physically guarantees its safety in the event of a system crash or attack.
Making sure your data is as safe as possible in the cloud must be a top priority for your business. Invest the right solutions and put your trust in an outside company, like Chorus Communications, to manage your cloud data and protect its security. Store your equipment in a secure location to maintain the safety of your data in the cloud. If you want to keep your data safe and protected, give us a call today.